Pressure washing services. We can do both low and high pressure washing to get it clean. We can now also remove most streaks on newer gutters with a special cleaner we recently discovered. It works fantastically on most gutters newer gutters and can make them almost look like brand new again.
Please read the disclaimer below.
Caution! It is possible that on older gutters this could remove some of the finish requiring the gutters to be painted.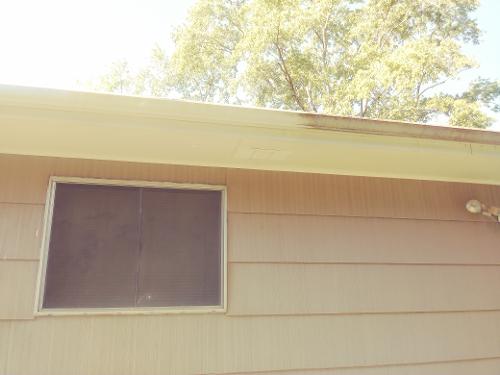 A look at gutter cleaning. Now we can not guaranty we can clean yours as good as these but it is possible with a special gutter cleaner. A word of caution. Old aluminum gutters and aluminum siding and trim may loose their painted finish! This has only happened to us one time so we painted them as we were painting the whole house anyway.