Thanks for visiting the About us page.
First I would like to say the following.
We have been featured on Thumbtack for awhile now as a top Exterior Painter in Chattanooga. You may check out our Thumbtack Spotlight here. We love all the reviews on Thumbtack and other sites but we do not respond to Thumbtack or other so called free to consumer estimate requests they are not free for contractors, these sites charge us $15 for very small jobs or or much more for leads some up to $35. They are making a killing at 4 to 5 x $35 per job.
So they are not actually free. You will end up paying indirectly as the contractor will be passing the costs on to you.
So please contact us directly.
Like I said above we do not use Thumbtack leads or others due to the their high cost to us and indirect costs to you associated with them!
Check out my blog post about the hidden costs to consumers and providers. I hope you will now think again about using these services that claim to be free to the consumer.
Hello,
My name is Scott Martin and I live in North Red Bank, Tennessee a just few feet out of the Chattanooga city limits. I attended Chattanooga State and majored in Mechanical Drafting, My brother Paul attended Chattanooga State and Majored in Commercial Art. Paul and I are the only painters at Martin Brothers Painting. I was also working for several years as a trim carpenter and painter for Dowlen Construction before we were laid off in October of 2008.
While we were employed by Dowlen Construction we painted both small and very large homes in the Chattanooga area.
As a trim carpenter with them I also installed a large amount of the trim from around 2005 to November 2008. I hung interior doors, installed baseboard, trimmed out cased openings, windows and doors and built built-in bookcases and mantels.
I worked for Dowlen Construction full time for 24 years and my brother Paul for 15 until late October 2008 when they closed and laterwent out of of business.
Thank you for your time and consideration and we hope to hear from you very soon.
A list of some of
subdivisions where we have painted.
In Hixson, Tennessee. Amber Brook Gardens, Amber Brook Town Homes, Ramsgate .
In Signal Mountain. Carriage Hill, Saint Ives and Walden Farms.
In East Brainerd, Tennessee. Channing Creek, Council Fire, Emerald Valley, Heritage Green, Hurricane Creek.
In the highwat 58 area. Eagle Bluff, Kings Lake.
In Riverview. The Onclave at Riverview.
In East Ridge, Tennessee Pioneer Ridge.
In Tyner, Tennessee. Willow Trace.
In Ooltewah, Tennessee. Windstone.
Among Others in the Chattanooga, Tennessee area.
If you are like me and tired of all the imports and want to buy more made in USA products. Please check out this website of mine below. I list a lot of companies that make things righthere in the USA.
Scott Martin
House Painter, Trim Carpenter & Handyman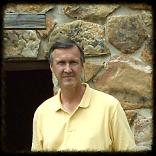 Paul Martin
House Painter & Artist